Wireless Ceiling Lights!
Highlight your centerpieces with no messy cords or stands!
​LED Bistro Light Strings
Transform any indoor/outdoor space with our Warm White LED Bistro Light Strings!
RGBW Jigsaw Lamps
These modern, yet classy, hanging lights will be a big hit!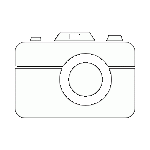 Action Shots
Check out our pics to see our previous work.
Helpful Tips & Ideas
All your questions answered by our experts
Make Your Centerpieces Pop!
You paid good money for your centerpieces. Make sure they can be seen by your guests! We have multiple lighting solutions that will light up your tables for 6+hrs.
Some lights can even be placed into a vase of water or pools!
A Green Thinking Company
We strive to use the latest energy saving LED Lighting on the market. We've invested thousands in new State-of-the-art WIRELESS LED Up Lighting & Table Pin Spot System, Dance Floor Lighting effects, & more!
New Outdoor Lighting
Whether you need to simply provide lights for a dark outdoor space or completely transform your venue space.. we have you covered! A new addition to our Outdoor Lighting service is our LED Blossom Trees, Jigsaw Lamps, Color Changing Light...