Lighting Up Metro Detroit!
Lighting Up Metro Detroit!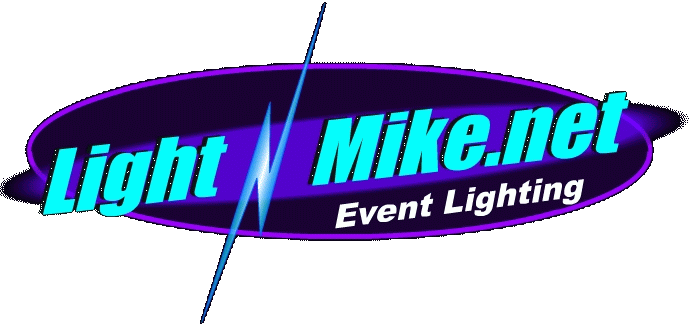 Referral Program & Discounts
10% discount to all Active or Retired Military on all services. "Client" or "Guest of Honor" must present valid Military ID before contract signing to receive discount. Event bill must total $300 or more after any other discounts are applied. Military Discount is applied after any other promotional discounts. (Client: person paying us for our service. / Guest of Honor: graduate, birthday boy/girl, or the client's future spouse who is Active or Retired Military.)
Thank you for your service!
"Like Us" on Facebook to get special discounts.
Our Facebook Fans get the inside scoop on the latest trends in Lighting Design for events of all types. In addition, we post coupons, helpful tips, & event pics/videos for our V.I.P Facebook fan base! Let the deals & memories begin! Click Here to visit us on Facebook. (opens in new window)
LightMike.net Referral Program
To show our appreciation for our clients, we are pleased to offer a check for 10% of your friend's total billing amount with us! *
Referral checks are capped at $75 per event. Registered Event Planning Professionals have no dollar amount cap!*
Matthew & Lauren
(Hired us for their wedding)
Lauren's niece hired us for her Sweet 16 party. Total for the lighting was $400
Lauren will get a check for $40
Matthew & Lauren's friends threw a big Grand Opening for their new Fitness & Spa Center. Their lighting total came to $1,200
Matt & Lauren would receive $75 (our cap)
Sheila
(Hall Coordinator / Planner)
Sheila referred Chris & Amy to us for their wedding. Their lighting total came to $1,500
Sheila received $150 (No cap)
Sheila referred Chris & Amy to us for their wedding. Their lighting total came to $2,300 but LightMike.net had to rent an electronic scissor lift, for $300, from a third-party service to hang the lights.
Sheila received $200 (minus our fee, but No cap)
Terms & Conditions:
Referral Program is open to all "previous" clients that have used our services as well as "Event Planning Professionals". These include: banquet hall managers/owners, event planners, & other vendors.

Event Planners must "email us" proof of a business license to receive the 10% Referral with no capped dollar amount.

Clients cannot "refer" themselves. Yes, we have been asked before :)

Your event AND your friend's event must be paid in full before you are eligible for a 10% Referral Reward.

Referral Checks will be sent within two weeks after your "friend" has paid us in full & their event date has passed.
(Must be a business registered with the State of MI)