Lighting Up Metro Detroit!
Lighting Up Metro Detroit!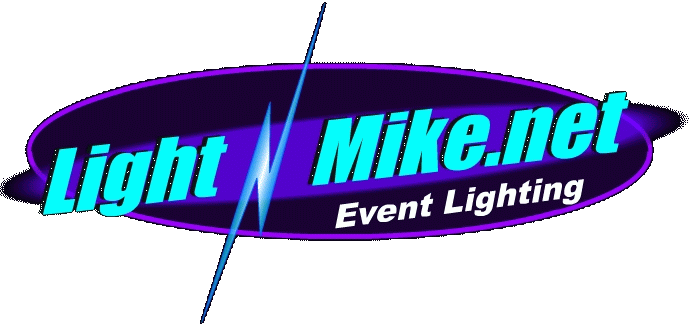 Outdoor "Wedding" Lighting
Lighted Pathways
In this pic: Ropelight Stake Lights & Flood Lights
NEW - Solar Bistro Lights
No electrical outlet? No problem!
Add some classy sparkle
Pictured: Very Slow/Random Twinkling Branch Lights (Warm White). 1 set shown
Lighted Pathways
In this pic: Ropelight Stake Lights & Flood Lights
~ Click on a pic to enlarge. Click the "x" to close ~
LED Blossom Trees - 7ft
Each clear plastic flower lights up a Coolt white when tree is plugged in (last pic)

Choose from "All-on" or "Soft Twinkling" Effect (a few flowers per branch will twinkle)

Optional LED Up Lights or flood lighting can be used to create a dramatic look (first 3 pics)

Cool to the touch LED lights

Add our brown wicker-look plastic tree planters, sheer, or snow blanket for a more decorative look
Plug-in or Solar
Visit our Bistro Lighting page - HERE
Ropelight Stake Lights
Lighted stakes are approx. 3ft high
Each set contains 6 Stake Lights spaced 6ft apart
Casts a warm white glow for pathways
Twinkling Pathway Branches -2ft
The warm white LEDs of thes Branch Lights randomly twinkle (fade on/off) for an elegant look to any event.
Flood Lighting
Tent Lighting
Table/Pathway Lighting
Firefly Lights
Info Coming Soon
Twinkling Orbs
These small battery operated LED balls cast a slow random glowing on/off effect similiar to lightning bugs for a magical effect!
7 colors available. Floats in watter or hangs
LED Water, Ice, & Fire Projection Lights
Romantic Sparkling Effect!
These lights project onto any surface to create rippling water, ice crystals, or a calming sun ray effect depending on the color(s) you choose.
Project onto ceilings, walls, driveways, house, cake/treat tables, or use as an up light for a cool animated "star burst" effect!

See video to the left.
LED Above Ground Pool, Tent, or Outhouse Lights
Attaches magnetally & transmits electricity wirelessly through pool / tent liner or even the plastic wall of an outhouse
Light can be submersed into a pool with no risk of shock
Having a light inside an Outhouse is better than outside for more visibility & help keep mosquitoes aways from the surrounding area.