Lighting Up Metro Detroit!
Lighting Up Metro Detroit!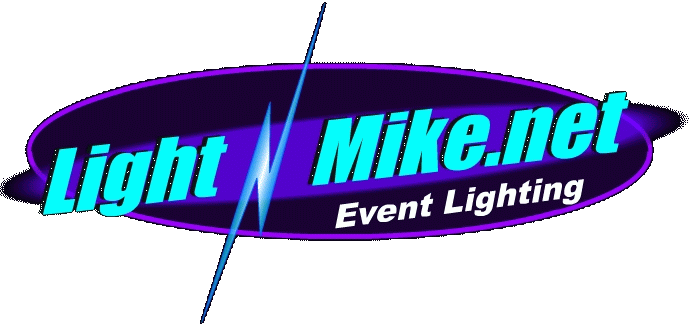 Thank you once again for making our Cro-Fest event a wonderful success with your set-up of spotlights! They help make a temporary stage transform into a spectacular production space! Looking forward to working with you for years to come.
- Steve Talan
Well Mike,
I must tell you what a fantatic job you did at Kayla's wedding!
Your lighting effects were so wonderful - setting the ambiounce as people walked into the hall. Next were the exciting gobos for the entrance of the bridal party! ..but for sure turning the hall into a dance club, made the party rock!
Your service was worth every penny, as I know the set-up/tear down takes such a long time too. I hope you and your dad were able to enjoy dinner and the cake buffet!
Thank you Mike. You delivered on all your promises and really helped to make our evening so memorible! I will continue to recommend your service to anyone, and everyone!!!!!
Most sincerely,
- Jan Robertjohn
Hi Mike! I gave you a shout out on my blog and there's photos by Jen Kniivila of Visual Poetry on there. You and your dad did such a beautiful job! My sister's sweet 16 is coming up so we have to chat soon! Thank you again for the gobo and uplighting, let's not forget the eiffel tower!
- Caroline Polly
It was sooo nice meeting with you today!! Thank You so much for everything!! Dave & I are very excited to suprise everyone with your cool lighting service!!!!
- Stephanie Novrocki
Mike! What can I say? Rock & Rose benefit fashion show at Warren Civic Center would not be a real show without your lights!!!!!!!!!!!!!! Thank you so much!!!! Bravo!!!
- Caroline Vang