Lighting Up Metro Detroit!
Lighting Up Metro Detroit!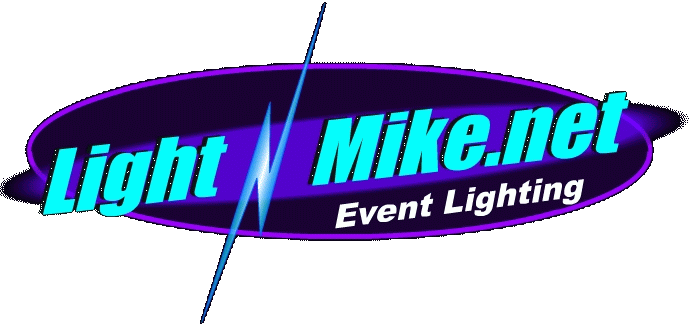 Frequently Asked Questions

Payments Options, Billing, & Pricing
What type of payment options do you offer?
We accept cash, check, PayPal, & credit/debit cards offered by Visa, American Express, or Discover.
Payments via Credit Cards:
Any payments made via a credit/debit card listed above are subject to 3% credit card processing fee. This is the fee that our credit card processing service, PayPal.com, charges us. No PayPal account is needed if paying by credit card.
Credit card transactions can be done in person via our PayPal Here smartphone app (during our lighting demo / meeting) or we can email you a secure link to your bill. All transactions go through PayPal.com's secured trusted servers.
What deposit do I need to give to hold my event date?
We require a $100 non-refundable deposit on all services "for each event day". Example: Festivals or other special events lasting 2 or more days would need to lay down a deposit of $100 + another $100 for each additional event day.
The cost of some "Add-ons" such as Custom Lighted Monograms, some Table Lighting, Dry Ice Effects, and/or decor may need to be added to the deposit for us to order or reserve these items for your event. This also makes sure we do not incure a loss for "artwork fees" (for Custom Monograms, etc) we have to pay our employees if a client dropped out of a contract. We will inform you if your deposit will be greater than $100.
When is my event balance due?
The balance of your bill with us is due on the day of the event - Before set up of any lighting.
Sales Tax, Tips, Discounts
Sales Tax:
There is NO sales tax on any of our services
Tips:
Tips are not required. We believe that you deserve the most professional service for your event..no matter how big or small of a job it is to us. We will greatfully accept a tip if presented, however, sometimes by simply providing us lunch/dinner at your event shows us how much you appreciate a job well done.
Discounts:

What does the lighting demo entail?
After we find out what type of lighting design you are trying to achieve for your event, we will have you make an appointment with your hall to schedule us to come out & show you the many lighting options we offer.
Lighting demos are free if your venue is within 20 miles from our location (Warren, MI 48088).
At this time, we will suggest where the lighting should be set up for the most impact possible... while keeping your budget in mind. We have solutions for a number of issues clients have with their venue space such as:​
Walls that are "busy" with mirrors, paintings, & moldings

Uplighting & Monogram Placement

Low amount of available outlets

Safety concerns regarding dark outside spaces, etc
Our team will take any necessary meausurements, lighting fixture counts/placement, & go over colors choices. We will also take pictures & short videos of the room while verbally saying where everthing will be placed (lighting, cake table, photo booth, etc) so that everthing is documented. This will ensure a problem-free setup for us, the hall, & your other vendors.
Use our "Check Availability" tool on the left to get started!
What happens if I need to change my design after contract signing?
We understand that designs sometimes need to be tweaked in order to accomodate additional seating for guests, color scheme changes, etc. Our crew will be happy to assist you in any changes you need made.
Please note: If we had to make any purchase of decor or rent out equipment (that is not ours from a 3rd party vendor) there is a chance that you may not be reimbursed for those changes. These items are what we refer to as "Add-ons".
This is very unlikely though since the majority of what we offer is always in stock & "our" inventory.
Add-ons are full or partial costs that are added to your non-refundable deposit in order for us to reserve them for your event date with one of our 3rd party sub-contracters. Some examples of Add-ons are:
Low-Lying Fog unit

Complex Stage Lighting

Follow Spots

Some decor (gems, acrilic crystal diamonds, paper lanters, etc)

There will be guests at my event that have epilepsy. What can you do?
We take this issue very seriously. In the past, we have converted our flashing lights to dim on & off rather than having them rapidly flash. We will happily let you know which lighting should or should not be used for this case. However, please note that the "LightMike.net Event Lighting Service" is not responsible for any health issues that may arise.
Yes, we keep an up to date one million dollar General Liability Insurance Policy for all events. Events that require a two million dollar policy will be subject to an additional fee for the event. LightMike.net is also a legally registered company with the state of Michigan.
Should I worry about fog machines setting off a fire alarm?
We find that half of the halls out there will allow fog machines to be used in their facility. It is best to check with you venue since they know what type of smoke detector system they have installed. If your venue has reported issues in the past, we recommend not using fog/smoke machines to prevent any alarms going on and possible fees from the local fire department for a "false-alarm".
​
Our fog machines do not produce a thick cloud of fog or have an odor of any kind. Each burst of fog typically evaporates within minutes.
​
Why use fog?
It produces very stunning beams when it hits the Dance Floor Lighting & really adds to the whole lighting effect.
Although we never had any problems in the past, we are not responsible for any issues or fees that may arise from the use of our fog machines if both the hall coordinator & client gave us permission to use them.

Pricing, Payment Methods, & Billing
Please reload