Lighting Up Metro Detroit!
Lighting Up Metro Detroit!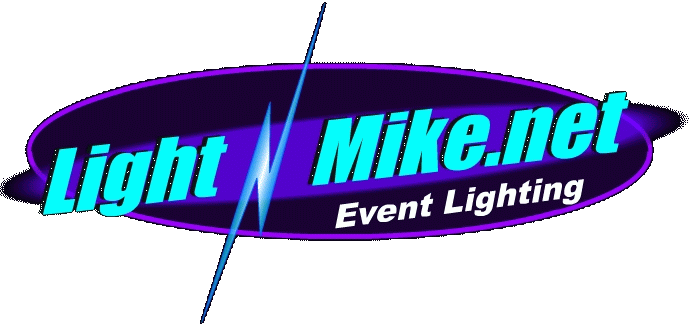 Click on a pic to enlarge & see more info
Steel Digital Digital Digital Digital
We are excited to be the first lighting company in Michigan to offer this NEW twist on the OLD FASHIONED steel gobos that have been used for weddings for over a decade! Don't get stuck with the same design all night. Want to add that special touch to your monogram? Add animation or even have it introduce your whole wedding party / sports team for an awesome Grand Entrance that no one will forget!

Since our system is digital, we can INSTANTLY preview various fonts, text sizes, graphics, & some animations BEFORE you order your design with us (on the wall at your venue)! Other companies are stuck with long turn-arounds if the client changes the design & have to charge the client again for a new design since theirs is a steel stencil that would have to be remade.
* * In most cases, to project images properly, we need to have our stand & projector directly in front of the area where you wish the design to appear.
Please see our page on "Lighted ​Monogram Placement" for more help on this. We will always do a test at your venue BEFORE you add this to your package.
Custom STEEL Gobos (Lighted Monograms)
Gobo: "​Goes Before Optics"
Custom Steel Gobos have a brighter output than our "Digital Gobos/Monograms". They are more suited for dark dance floors & venues with large windows, or outdoor applications. Unlike our "Digital Gobos/Monograms", these do not have the ability to make the text animated. (Capable of producing only one design per steel gobo)
​
The design is cut out of a small piece of steel (in a stencil form) & placed in front of the light source inside the stage light fixture. Since the parts of steel need to be connected together to form a stencil, we may not be able to use certain font types.
Best of all, you get to keep your steel gobo for your scrapbook! If you do not wish to keep it, we will buy it back from you for $10 to use it for future demos with clients.
Custom STEEL Gobo on Dance Floor
This design was projected from a ceiling roughly 25 ft high.
Custom Steel Gobo (Final) Proof
Gobo Projector / Stage Light
Pre-made Sample Gobo Designs
Click on a pic to enlarge