Lighting Up Metro Detroit!
Lighting Up Metro Detroit!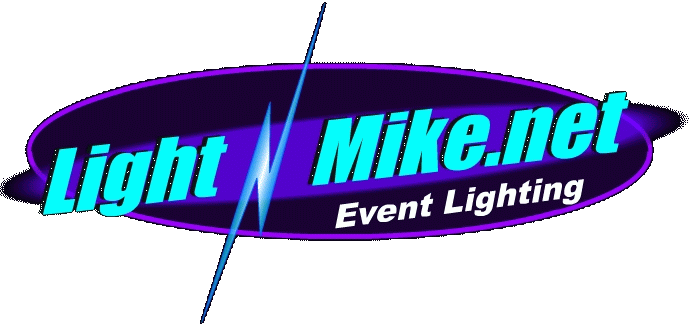 LED Up Lighting
Dance Floor Lighting
Mood Lighting
Give any space the feel of a night club!
Jigsaw Lamps
Lighted Strings (Battery)
Floralytes (Submersible)
Lighted Centerpiece Bases
Table Down Lighting
Outdoor "Effect" Lighting
Slow Twinkle Branches
Paper Lanterns & Light Strings
Twinkling Floating Orbs
Programmable Colored Strings
Flood Lighting
Pathway Lights
Blossom Tree (White)
Tent Lighting
Low-Lying Fog
Dance in clouds for your first song as a couple.
Stage Lights/Follow Spot
Makes sure faces are well lit for pictures.